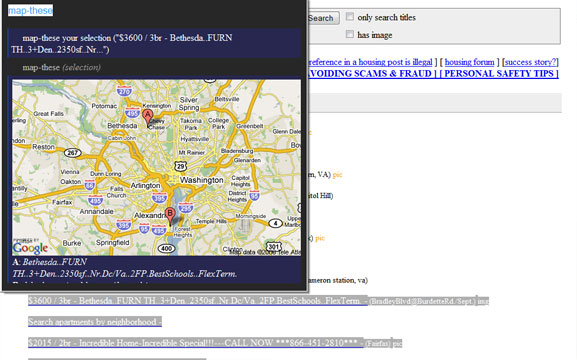 August 27th, 2008 | Published in Misc.
Came across a Firefox plugin called Ubiquity today that is extremely interesting. For lack of a better way to discribe it – it allows for users to create mashups on the fly in a variety of different ways. In the above screenshot as you can see I have selected a number of rental units available in Washington DC and then it will map them on the fly.
Here is the video that Mozilla has put together:

Ubiquity for Firefox from Aza Raskin on Vimeo.
Related Posts
Books In January
On Reading
Daily To-Do Lists
Obama Elected President
Welcome To The Site