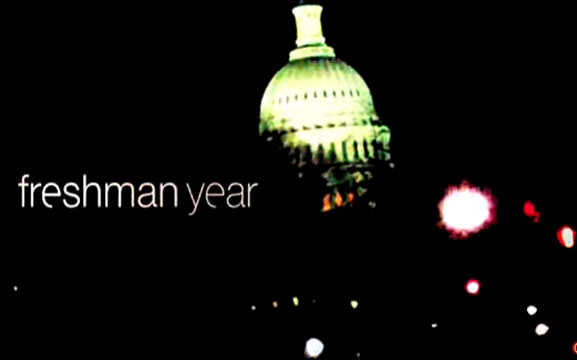 April 15th, 2009 | Published in Video/Audio
CNN has a pretty interesting video blog done by two freshmen Congressmen Jason Chaffetz and Jared Polis.
The video blog is done fairly well as it follows two freshmen congressmen in their first year on the hill.
Jason Chaffetz

Rep. Jason Chaffetz is a freshman Republican congressman representing the 3rd District of Utah. He was elected in November, winning two-thirds of the vote against a Democratic challenger.>

Jared Polis

Rep. Jared Polis is a freshman Democratic congressman representing the 2nd District of Colorado. He was elected in November to the seat held by Mark Udall, who ran and won for U.S. Senate. Polis defeated his Republican opponent, gaining 62 percent of the vote.
Related Posts
Waves: The Sulptures of Reuben Margolin
David Lynch: Interview Project
Garrett Lisi: TED talk on his theory of everything.
Nate Silver & Conn Carroll Video.
Cyriak/Pilooski Beggin' – Frankie Valli video re-mix